The 21st century exoskeleton version of the classic Pong game for two players. Each player controls one of the sliders with an EduExo.
Idea
The overall idea is to connect two EduExo exoskeletons to one Arduino microcontroller. This way we enable two player to play pong against each other by controlling the sliders with their arm movemnt. The pong game is implemented in the Unity 3D game engine and is an adaptation from the game we implement in the EduExo handbook.
Implementation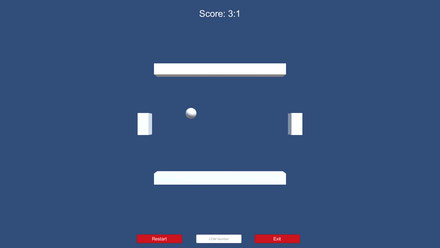 Quick Manual, file to download etc...
Result
Share Project or Comment